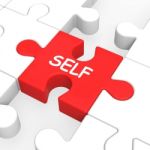 My growth and learning continues. Daily, new discoveries and enlightenments are revealed. I love God and His Word and want to begin my journey in fulfilling my calling of the Lord.
Instead of writing paragraph after paragraph about me, I will give you 20 facts about myself.
I am a mother of 4.
I was a single parent.
I am a grandmother of 3.
My children are among my best friends.
My crew, my posse is God, Son and the Spirit.
I was a Registered Nurse for over 20 years.
Author of 2 self-published books.
Traveling is in my veins. I have been to Europe twice, looking forward in returning very soon.
I have lived in 7 different states.
I  have lived in a small town with a population of 800 people and a city with a population of 10 million.
Currently, I live in Maryland.
I love to dance and my dance fitness classes are at the top of my aerobic sessions.
One of my addictions, I drink Alkaline Water.
I love to read, but have graduated into to audio books.
My favorite book is the Bible.
My favorite hobby is going to the cinema.
Superhero movies are more favored than some love stories.
I love to laugh.
Lemon cake is my dessert of choice.
I love life and I love to live.