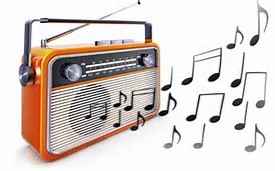 Every morning, people tune in to something. While getting dressed, you may tune to the news and weather. Before driving the car, you may tune to your favorite radio station. At work or school, you may tune to your favorite music. We tune in to all sorts of things to make our lives easier.
One definition of tune means to adjust a radio or television that receives a broadcast clearly. Or, to adjust the frequency of a device. Simply, it means to adjust.
Here is a suggestion that I do every morning to make my life easier. I tune to KRG. In the mornings, after my eyes open and before I get out of bed. I praise God and thank Him for everything. Then I ask Him to tune me to KRG. Kiss my lips. Renew my mind and GPS my heart. These are requests I ask God daily, not only in the mornings, but before any situation where I know I may need assistance.
Kiss my lips. This is an expression to ask God to allow the words that flow out of my mouth to be His Words. I am asking God to assist me in saying the right things, to the right people, at the right time. Words can hurt and help. And, I know that I need to be able to form the words God wants me to say instead of saying things off the top of my head.
Renew my mind. Daily, I need to rethink my old behaviors and actions and do the things God wants me to do. To renovate the negative thoughts from family, friends or situations into positive ideas. Because if I think like He thinks, my life will be easier.
GPS my heart. Everyone knows what a GPS device does. It guides you to the destinations of the unknown. It provides step by step directions. Warning you about construction, tolls or delays. If we make an incorrect turn, it will provide directions to get you back on the correct path. When you ask God to GPS your heart, you are asking for His guidance to avoid pitfalls, loopholes and failures. And, if mistakes or bad choices are made, He will guide you back to the right road.
Everyone morning, ask God to kiss your lips, renew your mind and GPS your heart. You will arrive to the destination He has chosen for you, safe and sound.
Trust in the Lord with all thine heart; and lean not unto thine own understanding. 6 In all thy ways acknowledge him, and he shall direct thy paths. Proverbs 3:5-6 (KJV)