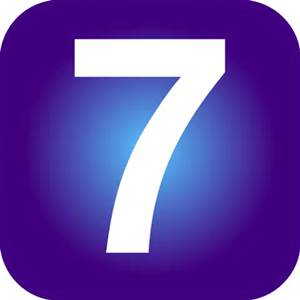 I am sorry to disappoint you. This is not a review of the recently released movie The Magnificent 7, starring Denzel Washington, a heroic feat of 7 men of all different nationalities, races and beliefs who ride into a tormented town and save it from a group of ruthless men. The Magnificent 7, I am referred are the 7 troubles God will magnificently deliver you from if you trust and believe in Him.
Also, two magnificent things I discovered reading and meditating on the scriptures of God, is scriptures can inform you on the past, guide you in the present day and predict the future. That is why it is so importantly not to just read the Bible, but study the Bible. It is not a book about past prophets and events. Or, glimpses of the distant future. It is about everyday life.
Secondly, many words in scripture have multiple meanings. When you study scriptures, the first meaning that comes to mind does not mean that is the only reference that should be investigated.
The 7 troubles that God will deliver you from can be found in Job 5:19-24 King James Version (KJV).
Verse 19: He shall deliver thee in six troubles: yea, in seven there shall no evil touch thee.
Verse 20: In famine he shall redeem thee from death: and in war from the power of the sword.
There are 3 words in this scripture that need to be explored more deeply.
Let's begin with famine. Famine means a scarcity of food. But it also means a great shortage of something. This can be a shortage of money, love, employment, courage or anything that you are lacking. God is informing you that He will provide your lacking needs, whatever they may be.
The next word is death. Most will quickly think of the termination of life. Death can be referenced to the ruin or destruction of something. Most who believe in God knows when you die you go to Heaven and live with God forever. But, God will save you, today, from any destruction, a marriage, career, relationship or any ruin that can be headed your way.
War is the last word. War is a battle. Don't just think about the wars in the Middle East or other places. We are fighting wars with the devil, the world, people and sometimes ourselves. God will help you to fight your daily wars.
Verse 21: Thou shalt be hid from the scourge of the tongue:
God will deliver you from the troubling, evil, wicked statements, comments and words said about you. This is not to say, no one will ever speak evil of you or to you. God will put a spiritual covering over you that the statements will not because you harm.
Neither shalt thou be afraid of destruction when it comes:  Destruction can be any damaging circumstance. God will deliver you from any destructive thing coming your way, if you seek Him.
Verse 22: At destruction and famine thou shalt laugh: Another definition of laugh is not to be bothered. When evil tidings come your way you will not be bothered by them. Because you will have confidence in God, not yourself., that you will be delivered.
Neither shalt thou be afraid of the beasts of the earth.
Beasts are wild animals. Also, unkind and cruel people. God will save you from both.
Verse 23: For thou shalt be in league with the stones of the field:
When you become associated with God and His way, there will not be any stumbling blocks in your way. Because you will know the Will of God.
And the beasts of the field shall be at peace with thee.
Your enemies and unkind people will be at peace with you. Or, another way to put it, there will be an end of conflict among the ones who wanted to cause you harm.
Verse 24:  And thou shalt know that thy tabernacle shall be in peace; and thou shalt visit thy habitation, and shalt not sin.
You will be able to come to a peaceful home and household. And, because God has provided you will all of this things, you will not want to go against God's Word or Way.
Let's review. God will delivery you from any shortage; ruin or destruction; derogatory remarks; cruel people and bad news. You will be in a relationship with Him and stumbling blocks will be removed. Peace will come to you from the people you least expected. And your life and home will be in solace. I think that is magnificent.
Remember, scriptures are for our edification. They are to be applied to the past, present and future. And never read the Word of God at face value, if you do you will miss out on so much more.