Hope is defined as the trustful expectation in God's promise. But many have not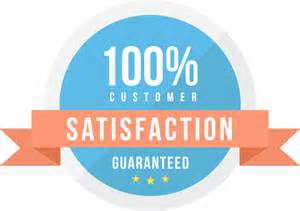 read enough of the Word to know what God has promised. God's promises are what He guaranteed to provide, give or supply if we hope and trust in Him and His Word. I only identified 10, but there are so many more.
Whatever He promised He will honor.
My covenant will I not break, nor alter the thing that is gone out of my lips. Psalm 89:34 (KJV)
God will not lie or change His mind.
 God is not a man, that he should lie; neither the son of man, that he should repent: hath he said, and shall he not do it? or hath he spoken, and shall he not make it good? Numbers 23:19 (KJV)
No good thing shall be denied.
For the Lord God is a sun and shield: the Lord will give grace and glory: no good thing will he withhold from them that walk uprightly. Psalm 84:11 (KJV)
For the remaining promises, you will notice that we must do something and then God will.
For forgiveness, we must confess our sin.
If we confess our sins, he is faithful and just to forgive us our sins, and to cleanse us from all unrighteousness. 1 John 1:9King (KJV)
For life directions, we must acknowledge God.
 In all thy ways acknowledge him, and he shall direct thy paths. Proverbs 3:6 (KJV)
To receive God's wisdom and knowledge, we must ask.
If any of you lack wisdom, let him ask of God, that giveth to all men liberally, and upbraideth not; and it shall be given him. James 1:5 (KJV)
For our everyday needs, we must not worry, but seek God.
31 Therefore take no thought, saying, What shall we eat? or, What shall we drink? or, Wherewithal shall we be clothed?
32 (For after all these things do the Gentiles seek:) for your heavenly Father knoweth that ye have need of all these things.
33 But seek ye first the kingdom of God, and his righteousness; and all these things shall be added unto you.
34 Take therefore no thought for the morrow: for the morrow shall take thought for the things of itself. Sufficient unto the day is the evil thereof. Matthew 6:31-34 (KJV)
For our blessings, we must bring our tithes to God.
Bring ye all the tithes into the storehouse, that there may be meat in mine house, and prove me now herewith, saith the Lord of hosts, if I will not open you the windows of heaven, and pour you out a blessing, that there shall not be room enough to receive it. Malachi 3:10 (KJV)
To be delivered from fear, we must seek after God.
I sought the Lord, and he heard me, and delivered me from all my fears. Psalm 34:4 (KJV)
To receive peace, we must not allow our hearts to be troubled.
Peace I leave with you, my peace I give unto you: not as the world giveth, give I unto you. Let not your heart be troubled, neither let it be afraid. John 14:27 (KJV)