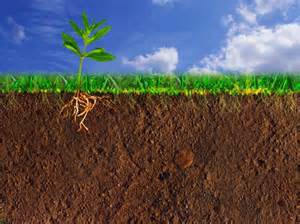 As a gardener, when cultivating seeds, bulbs or trees, you must know how deep to plant each item into the soil. If the correct depth is not achieved, birds, animals or other elements may destroy your foliage.
Did you know the same concept applies to the Word of God? Remember a seed is a source of development or growth. How deep is the Word of God planted in your heart?
God's Words are seeds, waiting to be planted in your mind and heart.
Now the parable is this: The seed is the word of God Luke 8:11 (KJV)
Have you read the Word, but don't quite understand. Do you ask God to help you to comprehend? Or, do you allow the doctrines of men or the world's philosophy to take it away?
 Those beside the road are the people who have heard; then the devil comes and takes the message [of God] away from their hearts, so that they will not believe [in Me as the Messiah] and be saved. Luke 8:12 AMP
Do you hear the Word of God, but when challenges, issues and trials occur, you begin to doubt, worry and disbelieve. Your faith melts into fear.
Those on the rocky soil are the people who, when they hear, receive and welcome the word with joy; but these have no firmly grounded root. They believe for a while, and in time of trial and temptation they fall away [from Me and abandon their faith]. Luke 8:13 AMP
You hear about the Word, but you are too involved in getting rich, climbing the corporate ladder, at any cost. Are you too busy keeping up with the Jones or your desires and pleasures take precedent over God's Word.
The seed, which fell among the thorns, these are the ones who have heard, but as they go on their way they are suffocated with the anxieties and riches and pleasures of this life, and they bring no fruit to maturity. Luke 8:14 AMP
Lastly, do you hear the Word, understand and perceive it in your heart. When trials and challenges come your way, you realize God is there to protect, guide and lead you. Knowing you will prosper, progress and climb the corporate ladder, with God's grace, way and time.
But as for that seed in the good soil, these are the ones who have heard the word with a good and noble heart, and hold on to it tightly, and bear fruit with patience. Luke 8:15 AMP
Now, ask yourself, how deep is the Word in your heart?